Non Magnetic Drillstring Components & Materials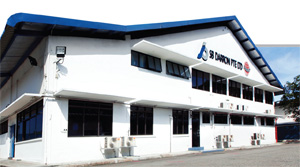 We have proud to represent SB Darron for their Non Magnetic Drillstring Components & Materials.
SB Darron's parent company Schoeller-Bleckmann is the leading worldwide supplier of non magnetic steel drill string components to the MWD, LWD and Directional Drilling industries. With corporate office and main manufacturing facility is located in Ternitz which is located in the Austrian steel producing region south of Vienna. Schoeller-Bleckmann has over 130 years experience in the manufacture of specialty steels.
Schoeller-Bleckmann has an outstanding reputation for the manufacture and supply of non magnetic MWD, LWD and drill string components which is based upon continuous research and development of high strength non magnetic steels and proven capabilities in precision machining. Their precision machining facilities are located in Ternitz Austria, Chesterfield UK, Rotherham England, Houston Texas, Neuvo Leon Mexico, Binh Duong Vietnam as well as in Singapore.
With the acquisition of Darron Oil Tools in 2000, Schoeller-Bleckmann expanded its product range to include the manufacture of drilling tools and offers a wide range of repair and maintenance services for oilfield equipment. In addition to SB Darron's facility in Singapore other facilities are located in Aberdeen Scotland, Louisiana USA, Dubai UAE, Brazil, Nisku Canada, and Russia.
Schoeller-Bleckmann is committed to producing products that meet the highest industry and customer quality standards and as such all manufacturing facilities are certified to both API and ISO quality standards.
Non Magnetic Collars, Tools, Subs & Material

Schoeller Bleckmann is the world's largest supplier of Non Magnetic Oil Field Equipment and has provided premium grade Non Magnetic Steel Collars, Flex Collars, MWD & LWD Collars, Non Magnetic String Stabilizers, Subs, X-Overs and raw material globally for over 50 years.

Drilling Tools and Products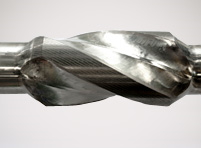 SB Darron has been providing high quality Drilling Tools to the oil and gas industry for over 20 Years. This includes Integral Blade String Stabilizers, Sleeve Stabilizers, Hole Openers, Roller Reamers, Circulating Subs and various type of Subs and X-Overs. Tools can be built to order with a variety of hard facing options.
Hi-Tech Repairs and Services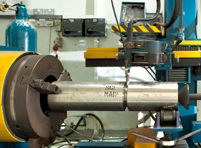 SB Darron offers specialty repair services that can extend the life of your drilling tools such as Stub Welding, communication port repair and re-cutting of proprietary external and internal connections. A variety of types of Hard Facing can be applied for standard and custom applications, these include HF 1000, 2000, 3000, 4000, 5000 and 6000
To request for a detailed specification of these
Non-Magnetic products,
please